*For our COVID-19 response, please see this page*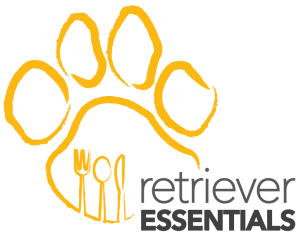 ABOUT US
UMBC is proud to launch RETRIEVER ESSENTIALS: a faculty, staff, and student partnership to tackle food insecurity in our university community. Across the United States, a large number of college students are skipping meals to make ends meet, often despite working full- and part-time and carefully juggling their finances to pay for housing, tuition, and other expenses. Lacking a steady source of nutritious meals can affect students' physical and mental health, grades, and ability to engage in life on campus, and stigma can worsen the problem, discouraging students from seeking help. Retriever Essentials is designed to tackle these challenges head-on. Retriever Essentials incorporates four ways for students to access healthy foods and other essential supplies, free of charge. Paired with these resources are opportunities for UMBC community members to offer support. UMBC offers multiple avenues of assistance to help all of our students succeed.  Retriever Essentials is a community partnership that offers:
THE CAMPUS FOOD PANTRY
The Campus Food Pantry, located in Sherman 205, serves as the central location for Retriever Essentials' key program – the collection and distribution of non-perishable food items and essential toiletry products. With the help of the partners and volunteers, we have developed the pantry procedures which not only offer the pre-packaged distribution model but will include also the client-choice shopping model once COVID safety protocol has been established.
FOOD ZONES
UMBC members can now pick up groceries, toiletries, and other essentials at the Campus Police Station. Just stop by, fill out a short, anonymous form regarding your needs, and pick up items to help you get through the week. If you have specific dietary needs or preferences, we can create a pre-packaged bag, identified by your campus ID number, after you complete this form.
SAVE-A-SWIPE
Save-a-Swipe consists of a pool of meals available to UMBC students who have been identified by our trained staff as food insecure. If you are in need of meals email retrieveressentials@umbc.edu to be assisted.
COMMUNITY PARTNERSHIPS
Retriever Essentials partners with local organizations to help refer UMBC members to access holistic support on- and off-campus to address longer-term needs. Such community partnerships have given us the opportunities to address food insecurity in a more holistic manner and provide assistance for other basic needs insecurities. Towards Wholesome Eating and the Coat Closet are two projects that are supported by community members and organizations who are helping Retriever Essentials expand its service outreach.